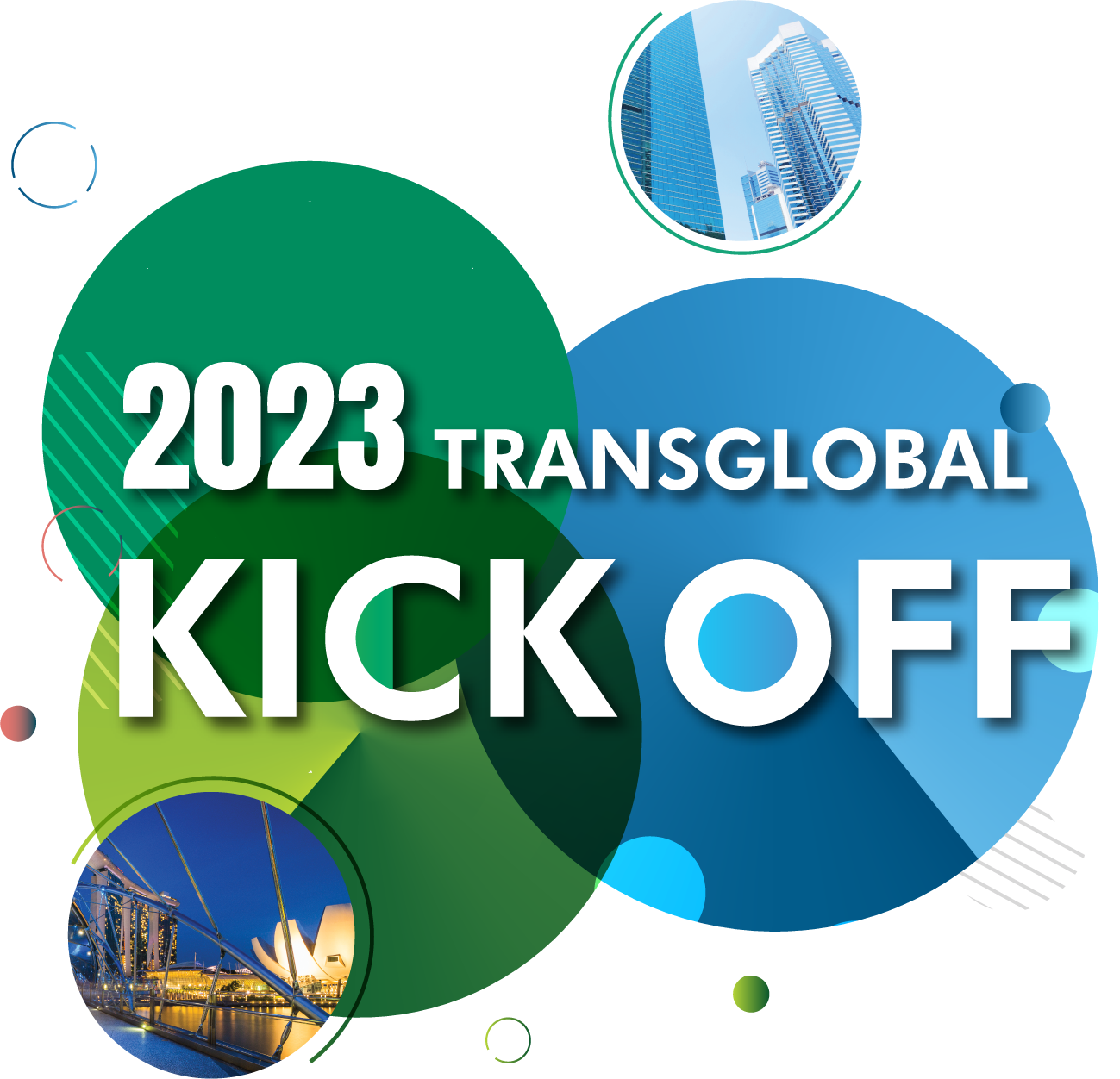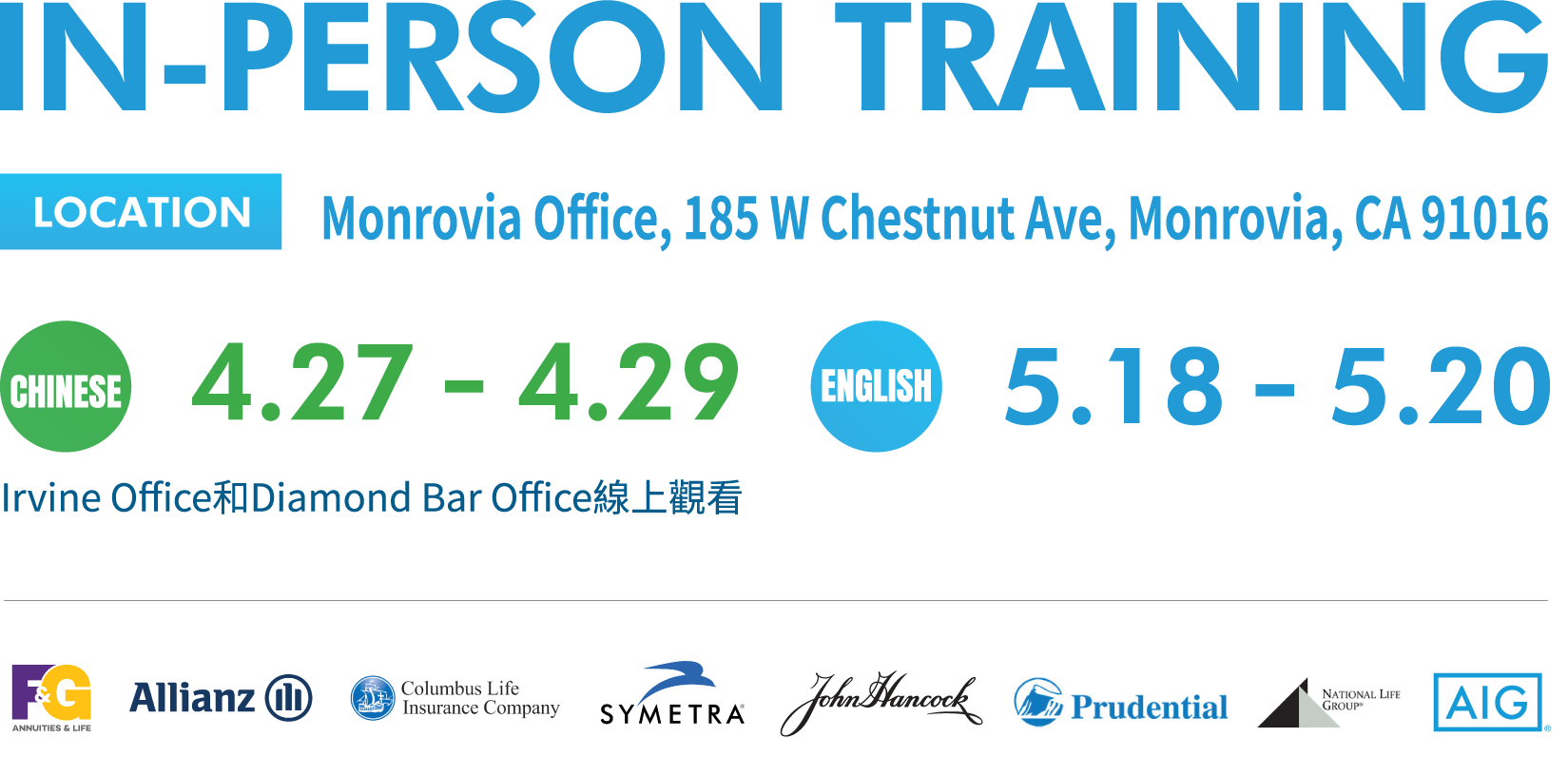 We are excited to announce the dates of 2023 Kickoff.
We will provide more details soon. Looking forward to seeing everyone again and providing additional tools and important updates to help you with your business.
On behalf of the entire TransGlobal team, we are delighted to welcome you to TransGlobal 2023 Kickoff!


TransGlobal has provided you with the lodging accommodations. Please await email for hotel assignment.


Chinese Kickoff
Check-In Date: 04/26/2023 (Wednesday)
Check-In Time: After 4:00 PM
Check-Out Date: 04/29/2023 (Saturday)
English Kickoff
Check-In Date: 05/17/2023 (Wednesday)
Check-In Time: After 4:00 PM
Check-Out Date: 05/20/2023 (Saturday)
Please report for registration onsite between 7:45 AM – 8:15 AM
Hotel Shuttle Pick-Up Time: 7:45 AM – 8:15 AM
Breakfast will be available between 6:00 AM – 9:00 AM
TransGlobal HQ Location
185 W. Chestnut Ave, Monrovia, CA 91016
*** Please note the events and times are subject to change. Please keep in touch with your internal contact for the most updated information.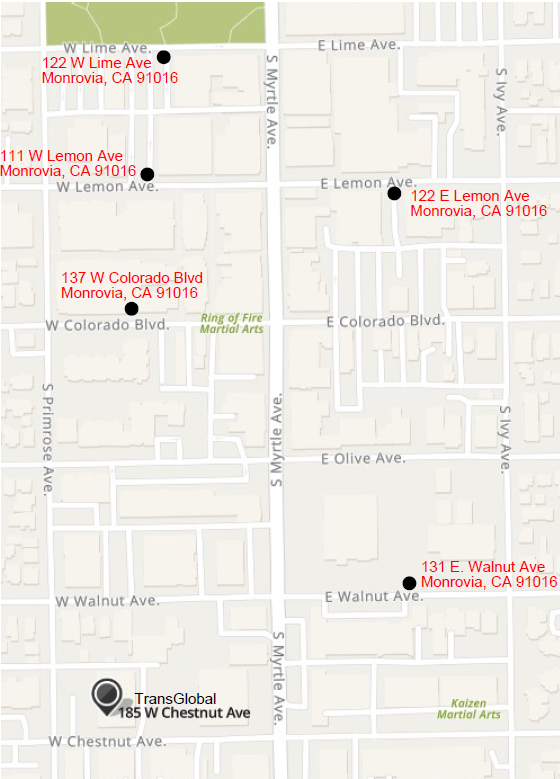 We want you to know that although parking is available, it can be limited on the streets surrounding the office.

Especially on Thursdays and Fridays. Please be sure to pay close attention to the posted signs to avoid any parking restrictions.

Additionally, we have conveniently located several public parking lots within walking distance from the office. For further information, please refer to the email we have sent you.
If you are staying at a TransGlobal assigned hotel,

please take the shuttle bus at the front entrance of the hotel between 7:45 AM to 8:15 AM.



Day 1
Day 2
Day 3
Video 1:
5/19 泛宇集團英文場KICKOFF 在加州總部隆重舉行|DAY 1 RECAP

Video 2:
2022 泛宇英文場 TransGlobal Kickoff 經紀人培訓大會圓滿落幕

Video 3:
5/5 2022 kickoff 泛宇集團年度盛會中文場|DAY 1 精彩花絮

Video 4:
5/6 2022 kickoff 泛宇集團年度盛會中文場|DAY 2 花絮特輯